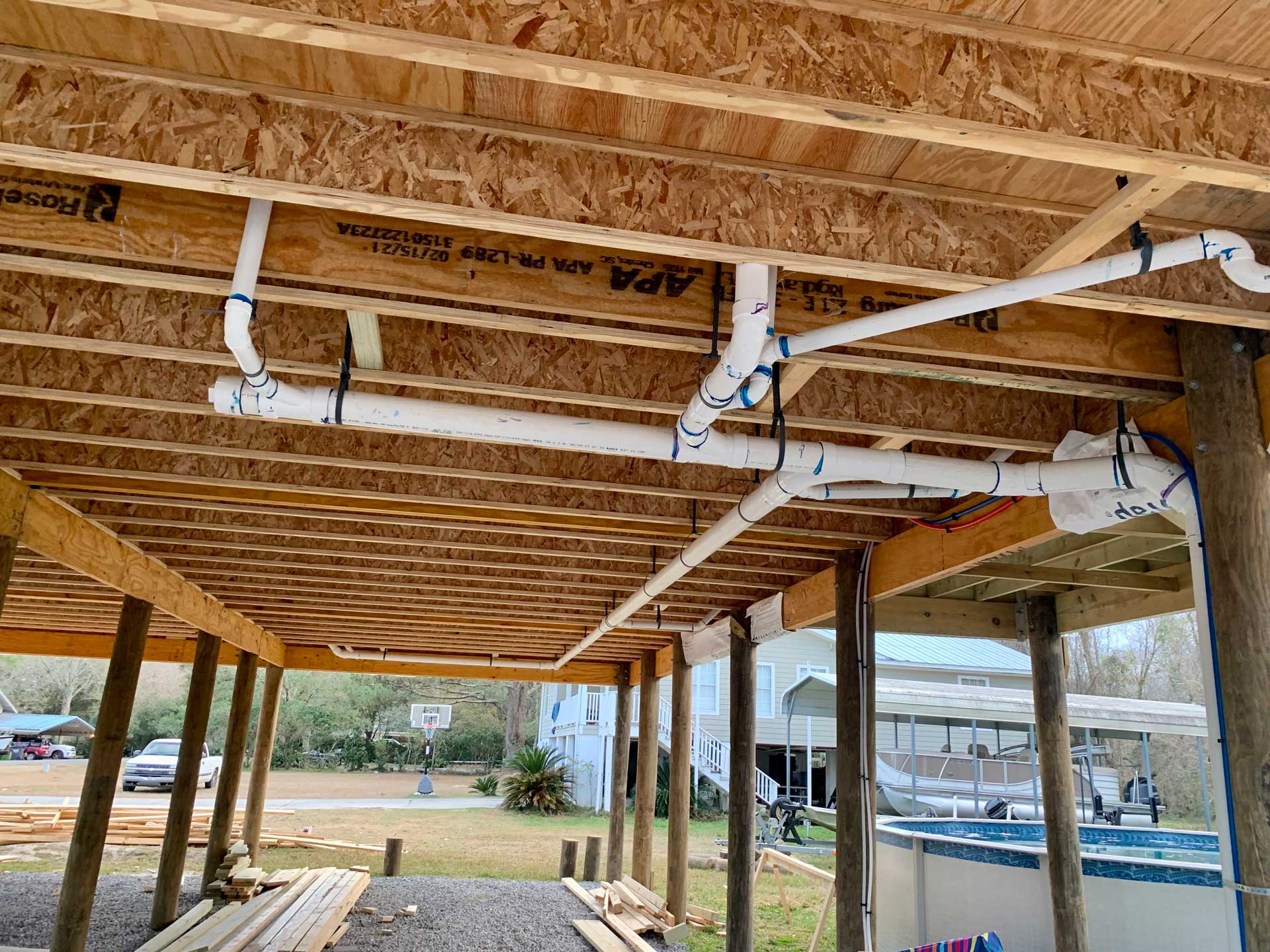 Redsidential & Commercial Plumbing Experts
Residential & Commercial Plumbing Maintenance & Repair for Baton Rouge, New Orleans and the Surrounding Areas.
Our authorized plumbers can provide plumbing repairs of all sizes. We offer prompt service with competitive pricing. When you call us, you can expect professional service. Whether you require a simple repair or full service installation, our plumbers will get the job done. We take pride in our work at Barado's Plumbing.
Local & Trusted
Locally Owned & Operated
Workmanship Guaranteed
Bonded and Insured Team
Licensed plumbing Experts
Competitive Pricing
Friendly, Professional
Residential & Commercial Plumbing Services
We provide appliance installation, repairs, general maintenance and much more for our residential and commercial clients.
We Install:
Faucets/Fixtures
Gas Lines
New Sinks
Garbage Disposals
Toilets
Tubs/Showers
Shower Heads
Hose Bibs
Laundry Tubs & Faucets
Water Heaters
Service & Repairs:
Leaky Pipes
Drippy Faucets
Running Toilets
Clogged Drains
Sewers
Broken Lines
New Construction
Remodeling
Occupancy Inspections
Water Heaters
Water Filters & Softeners
Irrigation Repairs
Shower / Tub
Plumbing Fixtures
Garbage Disposals
Drains
Sewer Cleaning / Repair
Gas Lines Install / Repair
Instant Hot Water Dispensers
Sump Pumps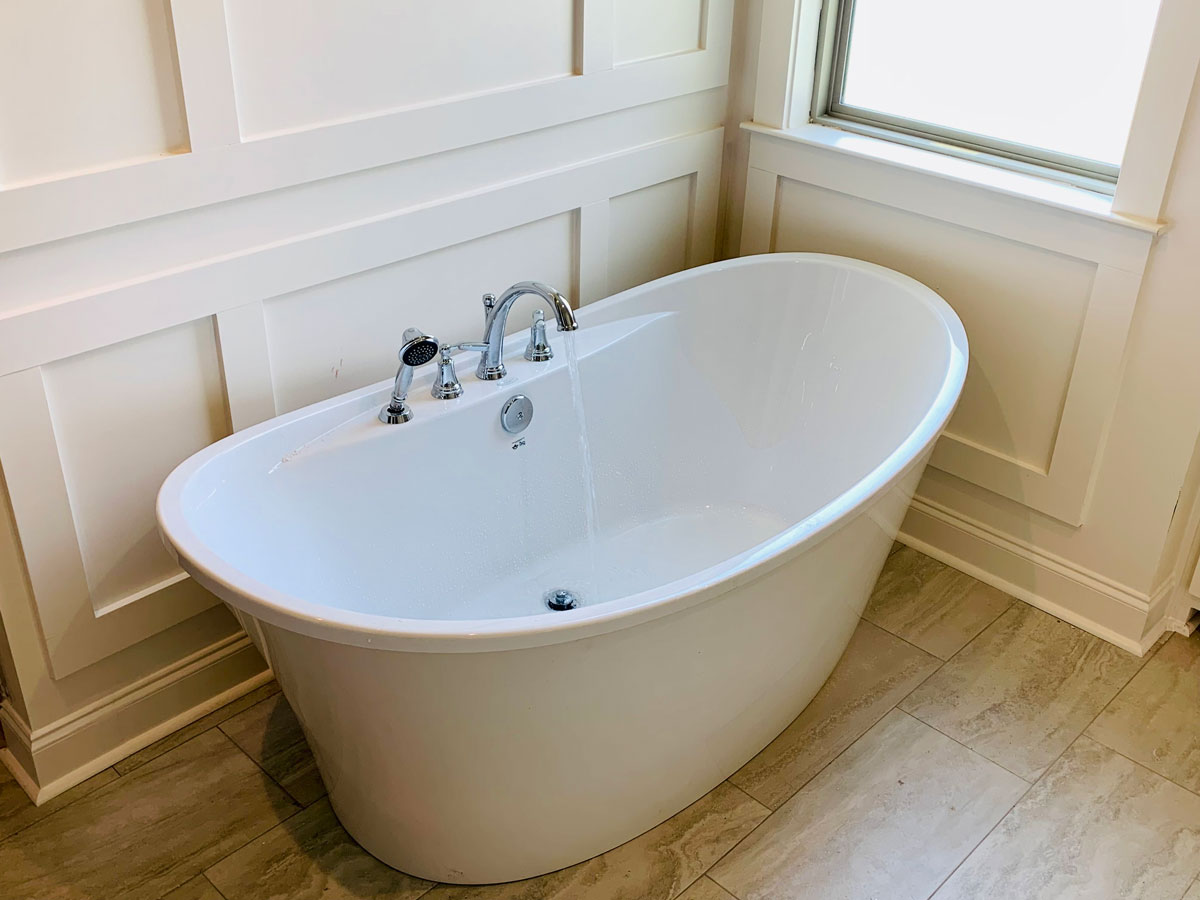 For All Plumbing Needs
Need emergency service?
We offer quick and reliable emergency plumbing services for leaks and busted pipes.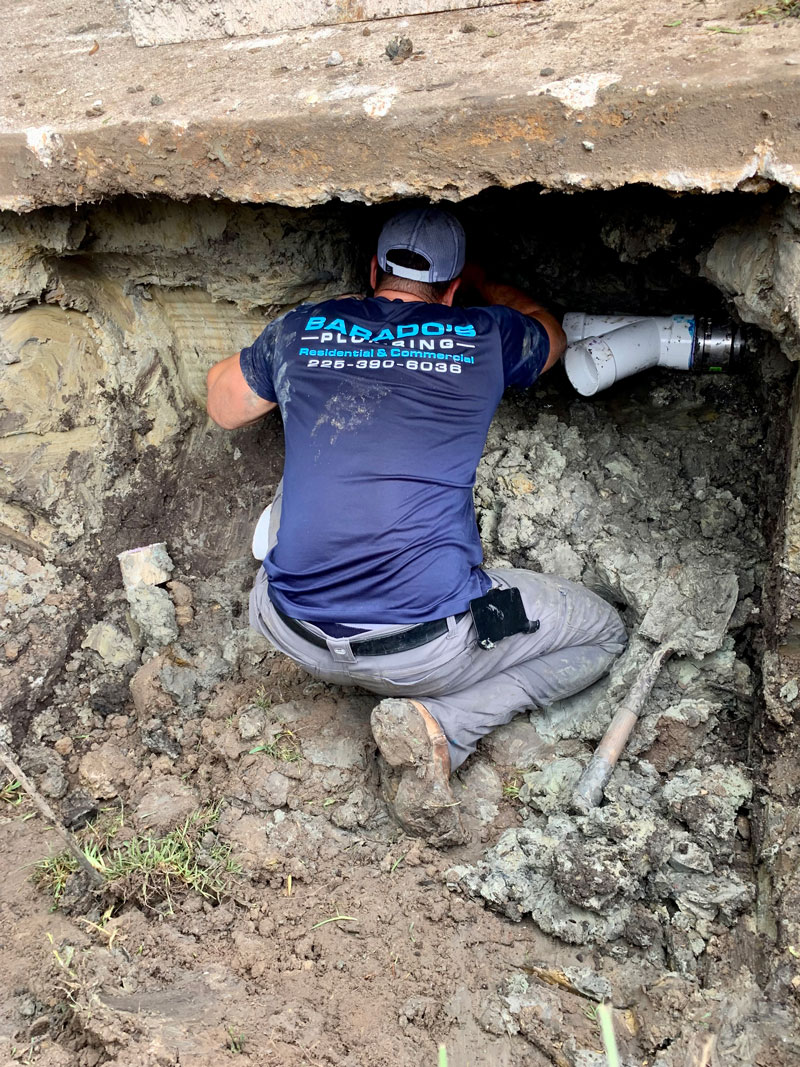 New Construction
Expert plumbers here to design your new construction plumbing.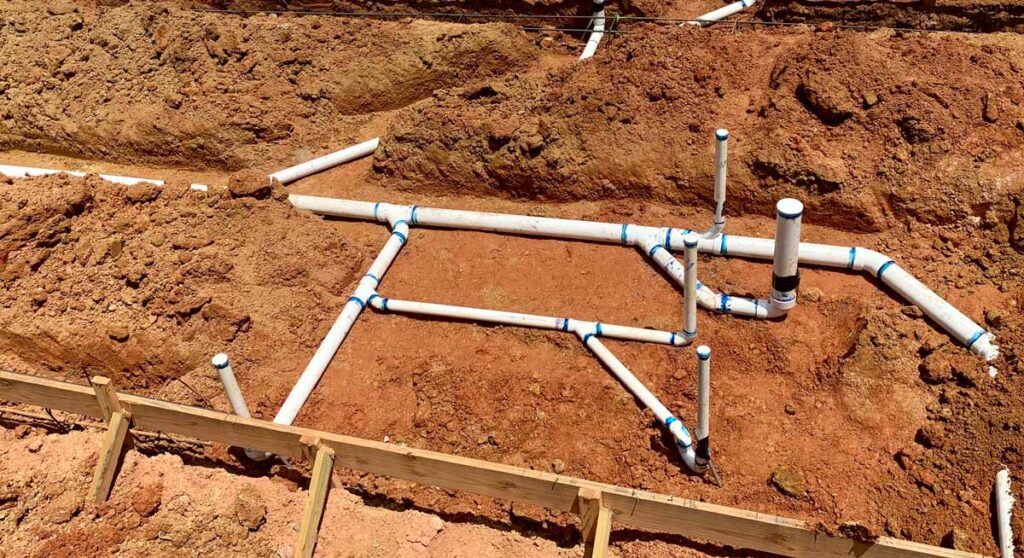 Barado's Plumbing, Inc. is well versed in new construction plumbing installations and can offer all types of plumbing services. We can build the plumbing system from scratch for your new construction project or remodel, no matter how challenging.
Plumbing is essential to any new construction project. You need an expert who can provide a solid plan and execute it with precision. Whether you need plumbing for a brand new build, or are remodeling your current home, we have the knowledge, tools, and professionals to get the job done. Barado's Plumbing, Inc. provides reliable service that comes with years of experience.
Leak Detection
Leaks left unchecked can cause major damage.
Leaks are no laughing matter when they occur in your home and threaten to cause trouble. A single water leak can wreak havoc by incurring increased monthly bills, water damage, mold and mildew. Luckily, Barado's Plumbing, Inc. can identify the source of the problem and we will put all of our tools to the test to fix whatever plumbing or leaking problems may be present at your home or business. If you have a leak, you need it fixed fast to minimize damage within your home.
We recommend that your home be inspected every year to ensure that your pipes and other components of your plumbing are in proper working condition.
Call the plumbers you can trust at Barado's Plumbing, Inc. We have the expertise to get these types of leaks repaired and replaced the right way!
Backflow Prevention
Backflow prevention and testing play an integral role in how well your plumbing performs and is essential to the safety of everyone who consumes water in your home or business.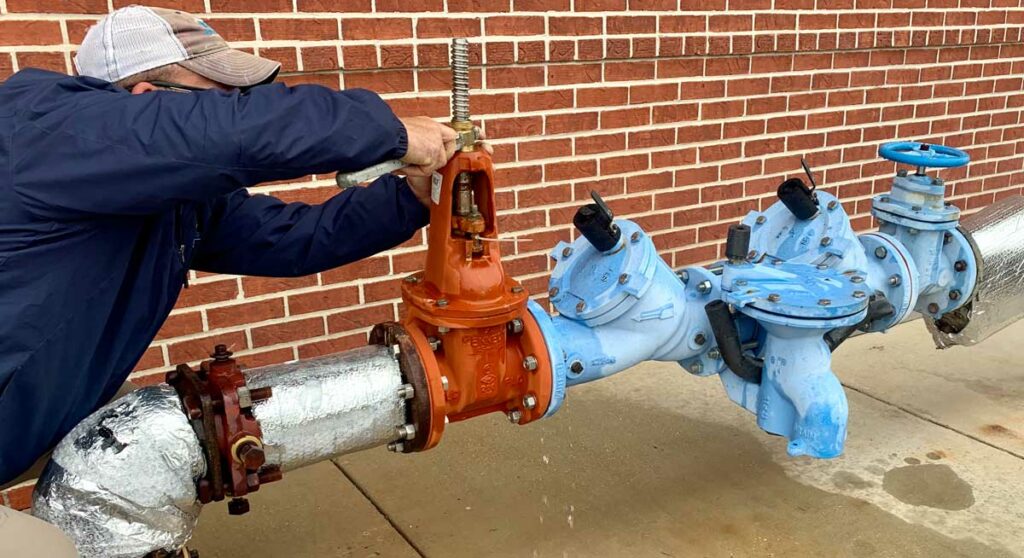 If you own a condominium complex, apartments, restaurant, or other commercial business, then you may be required to have a backflow device installed. When properly installed and maintained, it can protect your water from contaminants on an ongoing basis. Backflow valve testing should be done annually. Barado's Plumbing, Inc. offers backflow prevention and testing services that will keep your water clean.
If you need a backflow prevention device installed or tested, contact Barado's Plumbing, Inc. at 225-390-6036 to learn what we can do for you.
Tunneling
Tunneling can be a much less invasive alternative to pipe repair work.
Barado's Plumbing, Inc. is always trying to seek out ways to improve our plumbing services. Tunneling is a preferred service because it is a better alternative to cutting slabs. When you are in a situation that calls for tunneling, the other options are much more invasive and destructive. Tunneling is digging beneath a building and using it as the access system to repair and/or replace pipes. Each job is unique and will have to be evaluated to determine if tunneling will work to accomplish what needs to be done.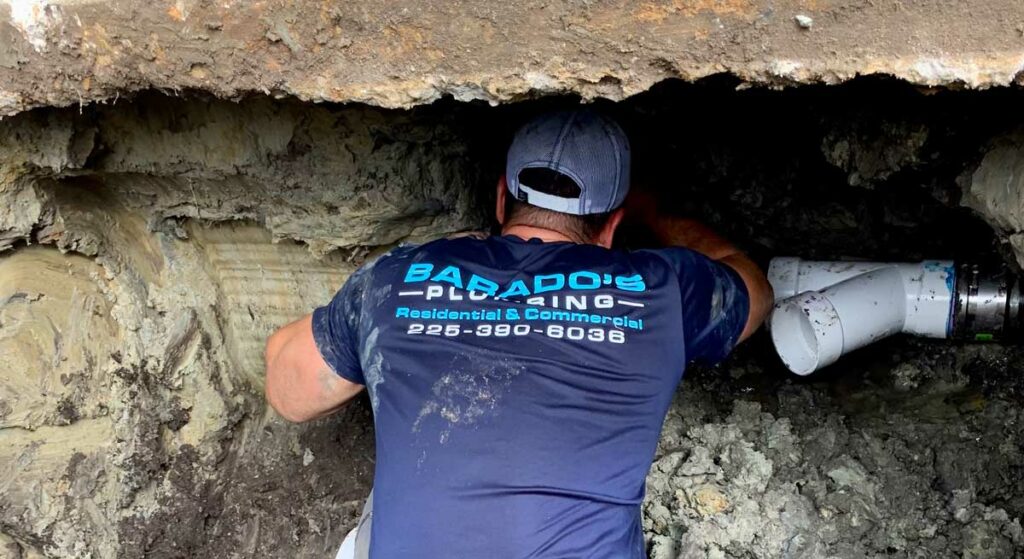 Pool Heaters
Extend your swimming season with a heated pool.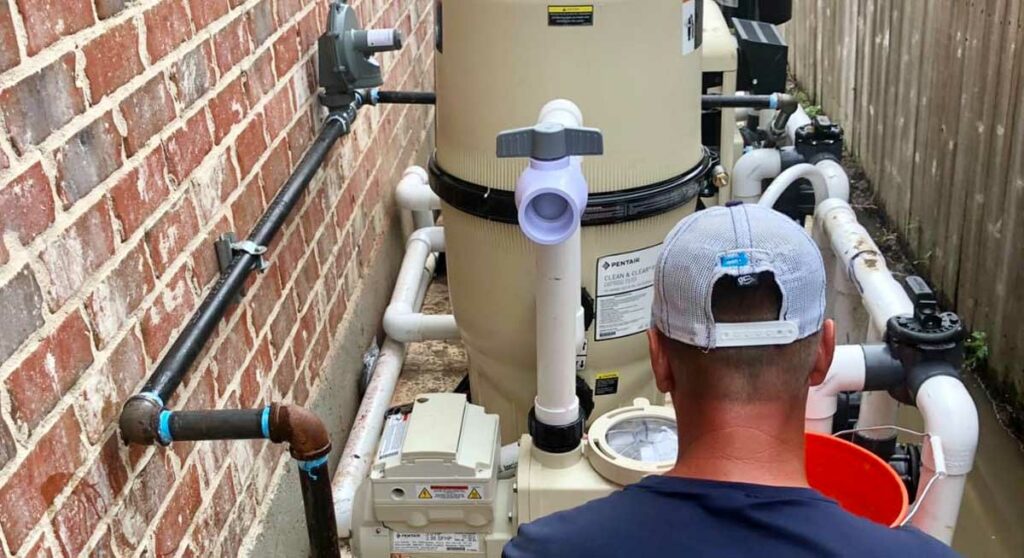 Are you looking to extend your swimming season by more than just a few weeks? Gas Heaters are a great way to heat your water, and allow you to enjoy your pool for months past the end of the swimming season!
To have one of our trained, professional service technicians run a gas line for easy installation of a gas heater, give us a call at 225-390-6036. We will be happy to help you with all of your installation needs!
Generator Installation
Don't get left in the dark this storm season.
Be prepared for any storm and/or power outage! Now is the time to research and invest in a gas generator for your home. The plumbing process won't take long, and will probably prove to be the least expensive part of the generator installation process. Call Barado's Plumbing, Inc. for help with your generator gas line installation.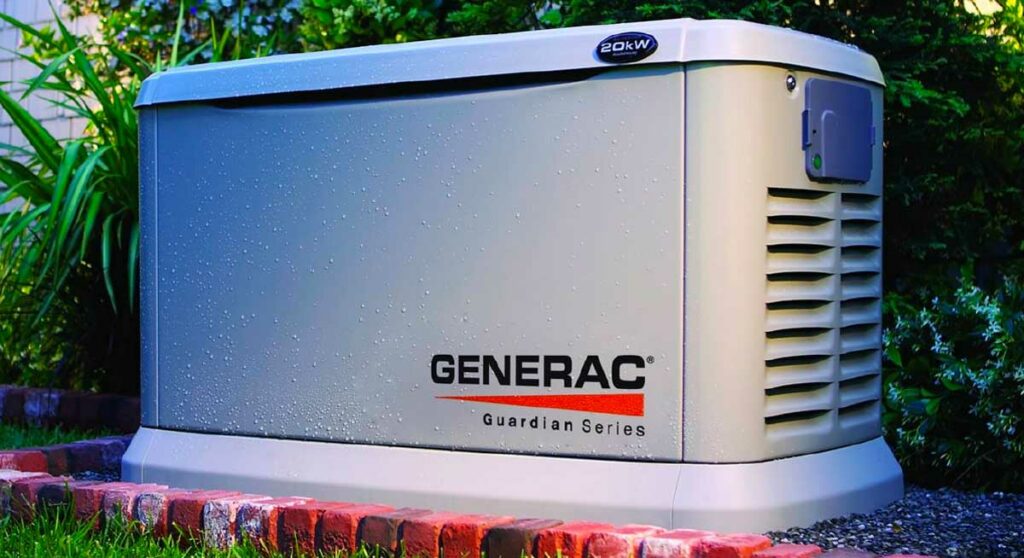 Water Jet Drain Cleaner
Slice through grease, sludge, sand, & more with water jetting.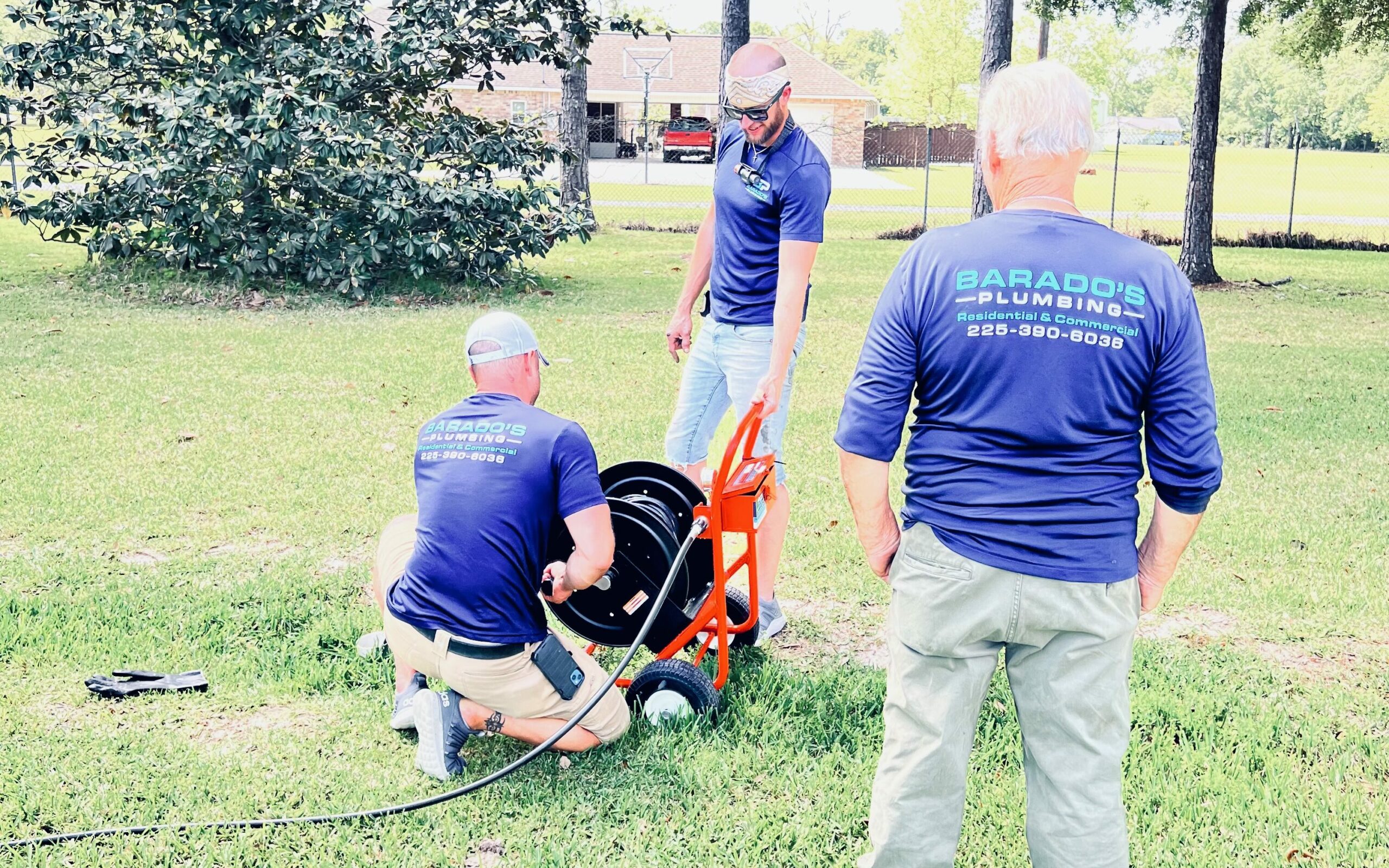 Sewer jetters, also known as "hydro-jetters" or "water jetters", are powerful drain cleaning machines that use high-pressure water jets to clear obstructions in residential and commercial drain pipes as well as large municipal sewer systems. They use a stream of high-pressure water that hits the stoppage and flushes it away. The thrush of the nozzle drives the hose down the line and gives you wall to wall cleaning action, doing a more thorough job of clearing drains. Sewer jetters can be used in restaurants, hotels, hospitals, shopping centers, factories, schools, apartment complexes and septic systems everywhere.
Want your drains cleaned out? Give us a call at 225-390-6036.
For All Plumbing Needs
We offer quick and reliable plumbing services for leaks and busted pipes.
CONTACT US TODAY
CALL 225-390-6036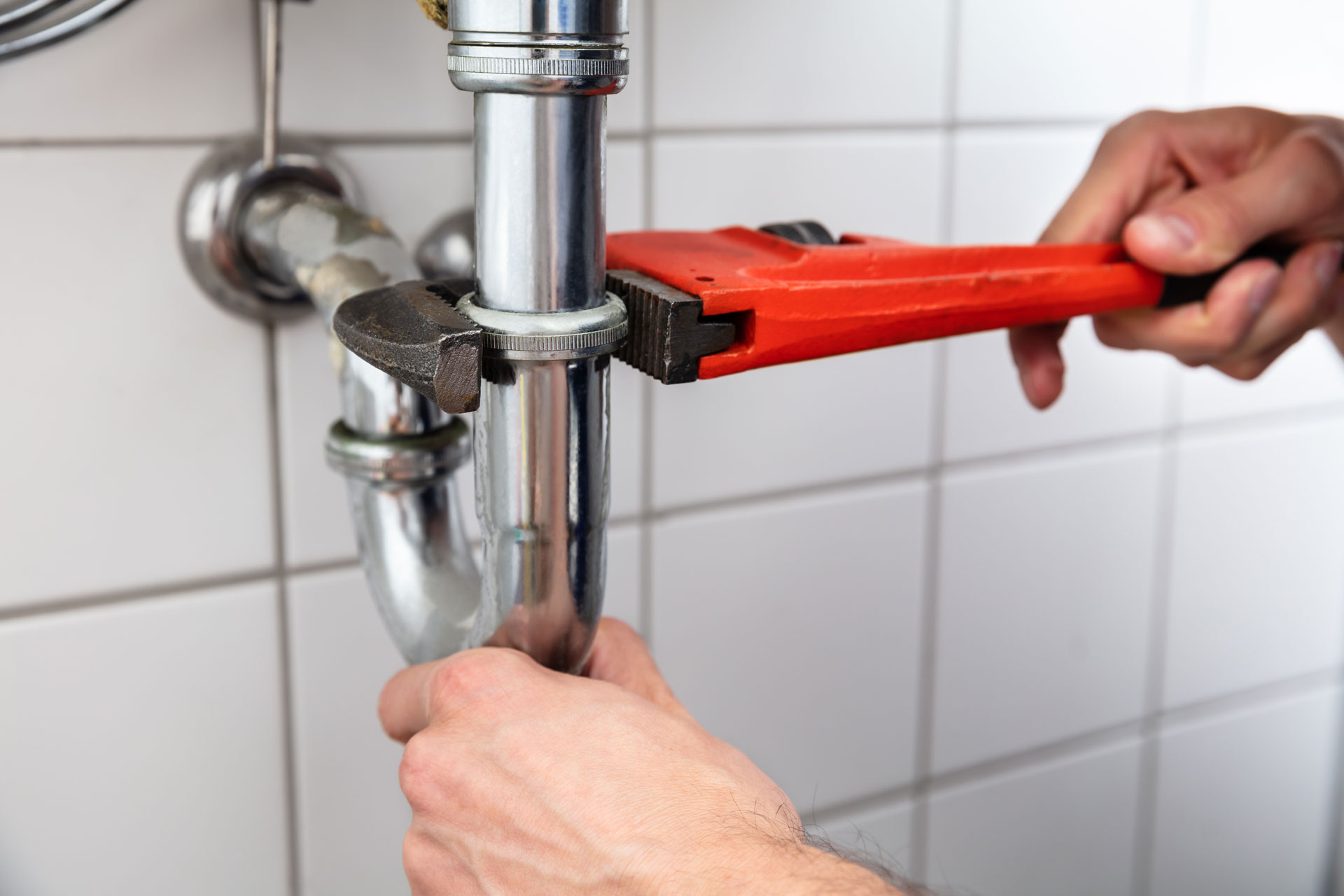 5-Star Plumbing Service
I had a gas line ran. I recommend Barado's Plumbing. Marty was great!

Bridget J


January 12, 2023

Walter came out to fix a complicated clog. I cannot express enough this man is the master of all masters in plumbing. Expert to say the least. Clog is now gone and amazing advise on alleviating this future problem.

Cecile Fruge


August 10, 2023

Same day service and very professional! Very reasonably priced.

LISA FONTENOT


July 12, 2022

Such a positive experience with Barado's Plumbing! Walter was courteous and efficient. He took care of our busted pipe in the slab problem quickly and we couldn't be happier! Walter and his staff, was very polite and prior to their arrival, I got text reminders and notification of when they would arrive. I was impressed with the communication and how thorough they were. My family and I would recommend Barado's to anyone with plumbing needs!

Laura Diggs


August 17, 2020

Great service and very professional and timely.

Dustin Thiels


September 20, 2023

Marty is great. Polite, Professional, and knowledgeable. Diagnosed my problem and corrected it in no time at all. I would highly recommend, especially Marty!!

Shane Guillot


April 5, 2023

Check off box should state Great quality and Great value. Much appreciated the quick response and repair. Definitely will be my first call for any future needs.

Doc Brown


May 7, 2023

The service was excellent and the price was reasonable. They are the best in the business.

Johnny P


July 28, 2022

We had our tankless water heater serviced and Barado's Plumbing was prompt, courteous and very thorough! We will definitely use their services again!

Cheseré Cancienne


April 6, 2023

I always appreciate their punctuality, attention to detail and fair pricing. Best plumbing service I've ever used.

Phillip Richard


September 20, 2023

We used Barado's Plumbing for nearly a decade. Walter Barado is trustworthy, knowledgeable, passionate, and an effective problem solver. He is patient and respectful. He's done various jobs for us to include outdoor and indoor plumbing troubleshooting, well repair, water tank replacement (TWICE), tub installation, drain repair, leak detection, and drain replacements. His pricing is absolutely fair and he always does an excellent job!

Leslie Magee


March 15, 2023

Every single time I've had to call them they are accommodating and easy to work with. They shoot straight without the run-around and I even trust them to fix things while I'm not home. I highly recommend!

Jc applewhite


April 2, 2022
Loved your service? Leave a 5-star review!