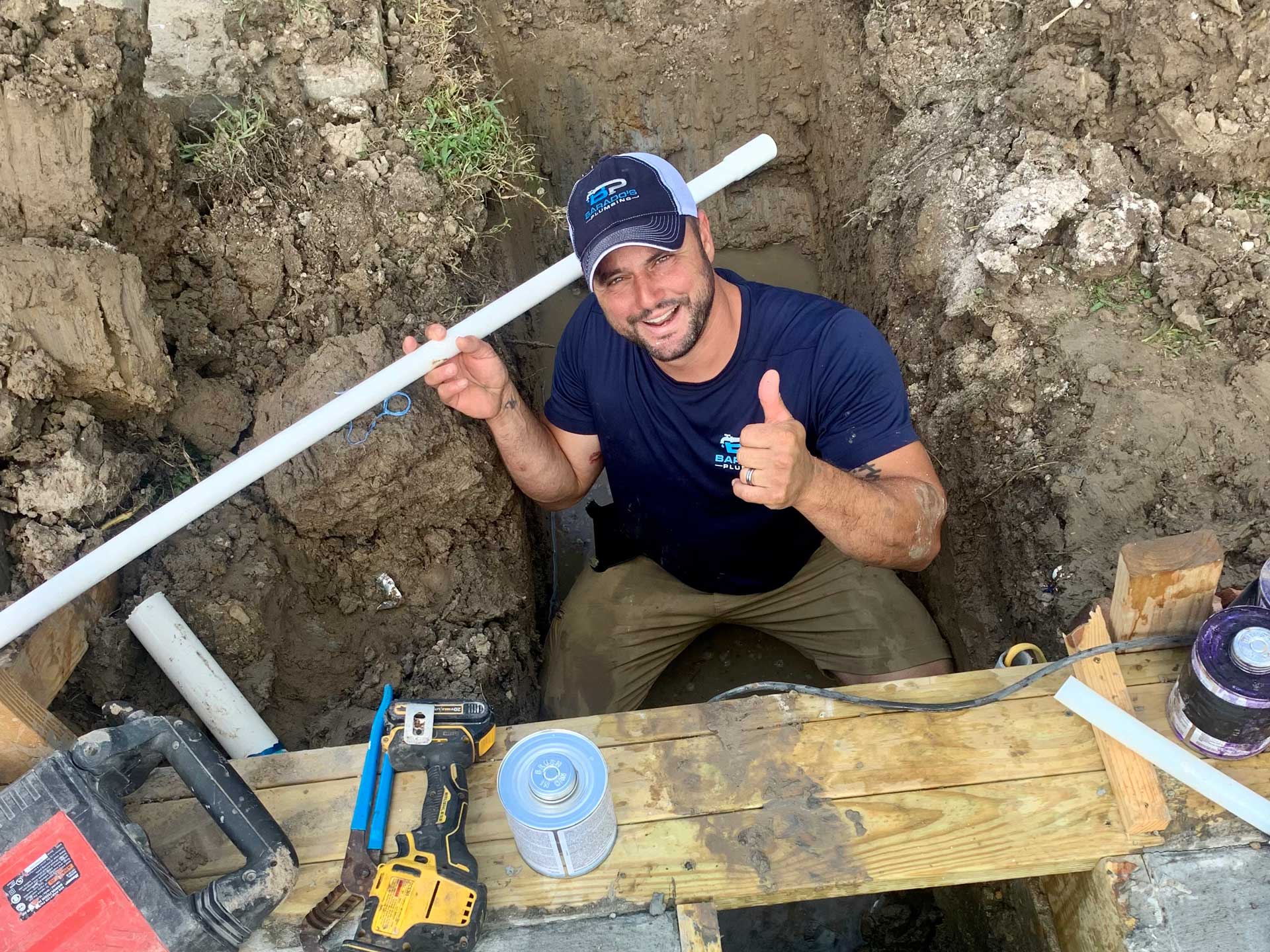 Why Barado's Plumbing?
Barado's Plumbing, Inc. is a full service plumbing company that has been providing quality service to Baton Rouge, New Orleans and the surrounding areas since 1978.
Passing down the craft of plumbing from father to son, the Barado family has raised three generations of master plumbers. Walter Barado III, third generation master plumber, took over the company from his grandparents in 2015 when they retired, after working nearly 30 years in the industry. Walter Barado is proud to continue the company's legacy of expert plumbing services. The core commitment of Barado's Plumbing Inc. has always been superior service and quality work. Our dedication to resolving plumbing problems while fulfilling our customer's needs and wants has always been and will always be imperative to the way we operate. We love what we do and we believe in it. Contact Barado's Plumbing, Inc. today to see why we're different.
OUR MISSION
We are dedicated to fulfill our customer's needs and wants and this is the way we operate in order to achieve this.
Prompt Services
Uniformed, Licensed Plumbers
No Travel Charges
Licensed and Insured
Free Estimates
Founded on Trust, Honesty, Integrity, Service & Quality Work
We love what we do, and we believe in it. It's not just plumbing to us.
For All Plumbing Needs
We offer quick and reliable plumbing services for leaks and busted pipes.
CONTACT US TODAY
CALL 225-390-6036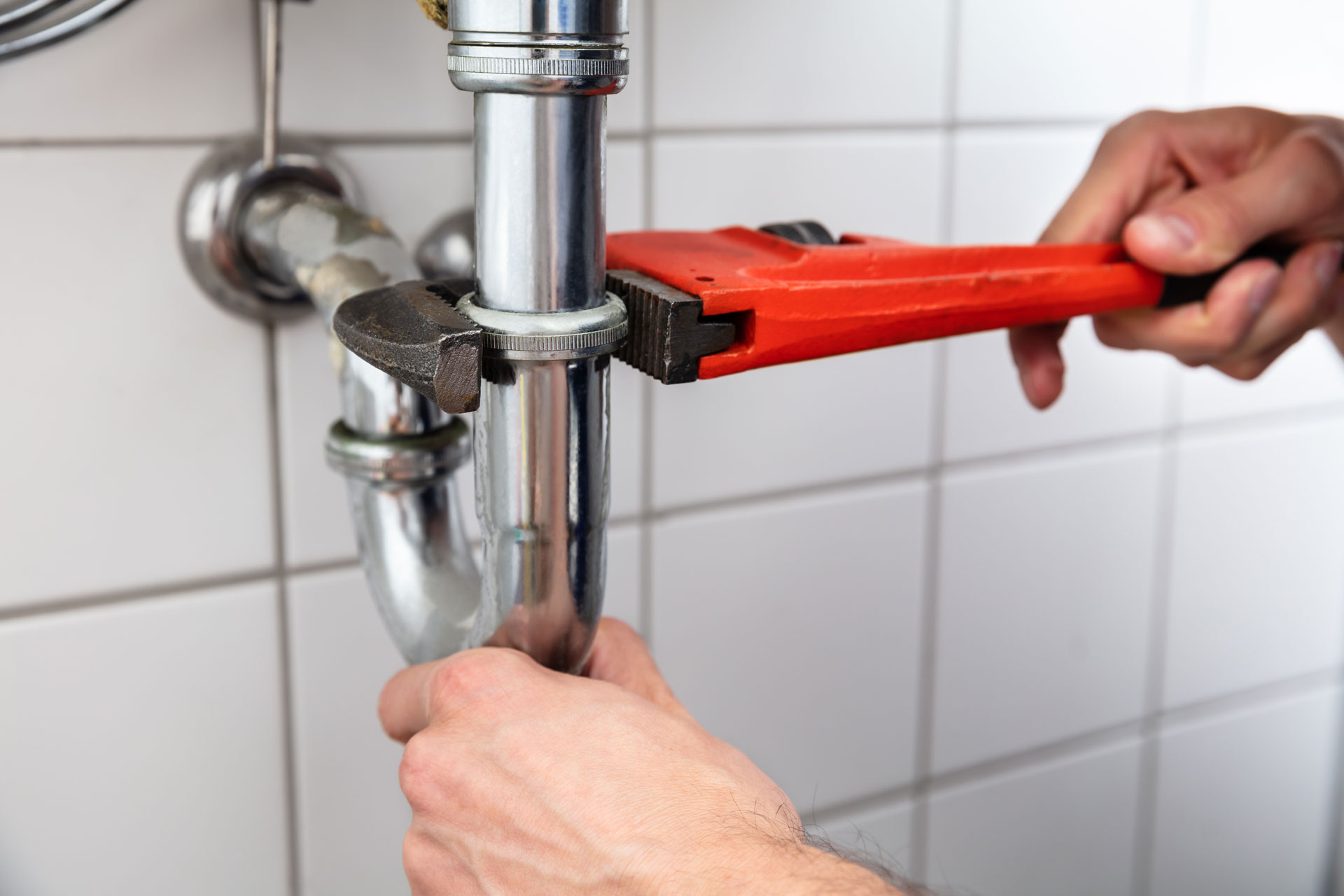 5-Star Plumbing Service
Great service. Pricing is competitive. Team that did install for our outdoor kitchen were on time, on point and answered all our questions with courtesy and patience. Barado's is our plumbing company going forward.

rick lawrence


August 21, 2023

I've used Barado's three times. They are by far the best at workmanship and quality. Highly recommend.

Toby Cambre


August 31, 2023

Highly recommend! Our home builder couldn't figure out why our master shower was slow leaking since May of 2019 (yes you read that correctly MAY 2019!) so a couple of weeks ago they came to the conclusion it's user error and for us to call a plumber. We called Barado's. He came out and BAM found the issue. A shower pan leak. I wish he could fix the problem, but our home builder has to fix it.

Whitney Irwin


August 17, 2020

IDK where to begin with this review. We used Barado's, a few years ago, because we had a plumbing leak. Barado's came out and all was great. Because we live in a home where half was built in 1964, and an addition was added in 1989, you can only imagine the way our plumbing was. Long story short, we had an old pipe that leaked/busted/rotted, and it was not pretty. Water in the hallway and master bedroom. Of course we called Barado's again. Due to the way the home is, ALL of our plumbing needed to be rerouted. It was a major job. When the quote came in, this old woman was overwhelmed. The wording itself was not in my realm of understanding. Walter and Derick came out and walked me through the entire "event". It is now all finished and I must say, it was amazing. The "after" work was done and I was surprised at how well it all was. Walls that were pulled out, were put back. Tubs that had to be torn out were not only put back, but recalked. There is little that we have to finish, but so much that was done. Derick and Dean came in and even cleaned up as much as they could. Barado's is family owned and family run. It wasn't an easy job, but they accommodated our needs and my schedule. Thanks to Barado's for all the hard work. It was HOT and humid, and of course not a lavender and roses smelling typed of job, but they were great. If I had to give advice to anyone, it would be to use Barado's AND make sure you get a homeowners insurance that covers some of this. Your regular homeowners insurance probably does not. Thanks to Desiree for answering my emails promptly, and to Walter for hiring Derick and Dean to get things handled. I just can't say enough about this company.

Carol LeBlanc


May 31, 2023

We had our tankless water heater serviced and Barado's Plumbing was prompt, courteous and very thorough! We will definitely use their services again!

Cheseré Cancienne


April 6, 2023

The service was excellent and the price was reasonable. They are the best in the business.

Johnny P


July 28, 2022

I had them come out and change out the gas control valve on one of my water heaters. They were quick, clean, and honest. They did such a great job that i had them come back out and put in an outdoor shower head.

Scottie Mac


August 14, 2022

Same day service and very professional! Very reasonably priced.

LISA FONTENOT


July 12, 2022

Great service! I highly recommend!

Blake Brunson


August 17, 2019

Such a positive experience with Barado's Plumbing! Walter was courteous and efficient. He took care of our busted pipe in the slab problem quickly and we couldn't be happier! Walter and his staff, was very polite and prior to their arrival, I got text reminders and notification of when they would arrive. I was impressed with the communication and how thorough they were. My family and I would recommend Barado's to anyone with plumbing needs!

Laura Diggs


August 17, 2020

Walter and his team were very responsive to our needs. They came out the next day to solve our sewer issue-and then even followed up with a site visit a couple days later at no cost to ensure everything was working properly. Highly recommend, and will be the only plumber we use again.

Sigmund Pannu


August 2, 2021

I literally cannot say enough good things about this company!! Walter, the owner came out to fix a plumbing nightmare my house was having. We had a blockage in a drain line from Our central ac in the attic, that drains into a bathroom sink, Causing the bathroom sink to backup. Nothing he had was working so he went out of his way several times, to leave and come Back to fix the problem. This man is far beyond a master plumber, he is a plumbing genius! Don't hesitate to call the best!

barrett broomas


August 10, 2023
Loved your service? Leave a 5-star review!